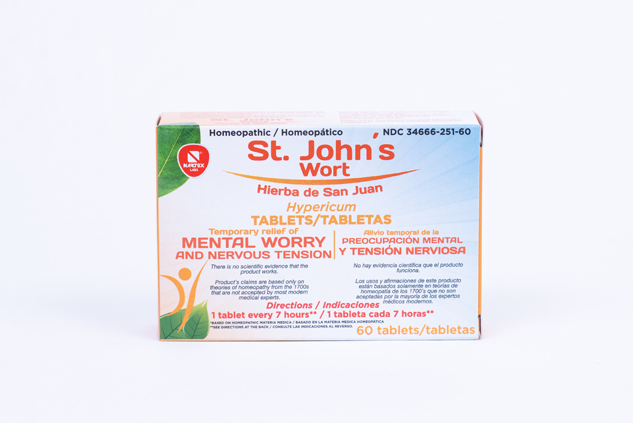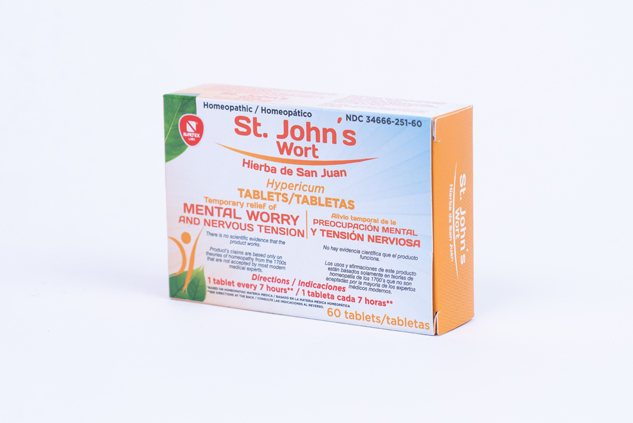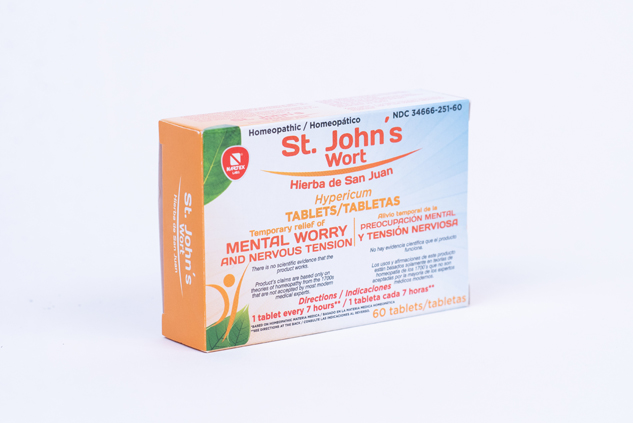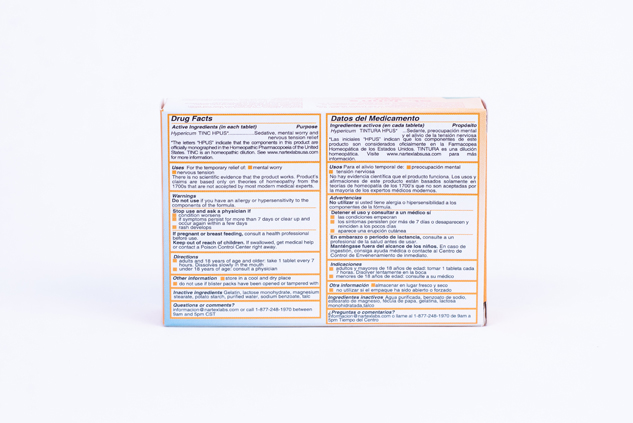 St. John´s
60 tablets
Attributes
Temporarily relieves:
Mental worry
Nervous tension
Suggested use
Oral. Dissolve slowly in the mouth.
Active Ingredients
Hypericum.
Recommended use
Adults 18 years or older: Take one tablet every 7 hours. Tablets dissolve in the mouth.
Children under 18: Contact your physician.
Store in a cool, dry place. Do not use if blister packs have been opened or tampered with.DO NOT take if you have sensitivity to the compounds found within the formula.STOP and talk to your doctor if symptoms do not improve after 7 days or if a rash develops.Do not use if taking other medications, as this could produce an adverse effect. When in doubt, talk to your doctor.
Tell me more!
Hypericum – otherwise known as St. John's Wort – has been used medicinally for thousands of years to treat mild to moderate depression- like symptoms. Originally, Hypericum was used primarily in Europe to treat a host of ailments, most importantly, melancholia.
John's Wort contains the active compound flavonoid, which has antioxidant and anti-inflammatory activity and promotes overall health and wellness 1.
Consult your physician before use if you are pregnant, lactating, have a medical condition, or are taking any medication Keep out of reach of children.
Borrás-Blasco et al (2001). Hypericum Perforatum (Hierba De San Juan) Hospital Pharmacy (Farmacia Hospitalaria). Vol. 25: 6, pp. 356-362.
Associated to
These statements have not been evaluated by the food and drug administration. This product is not intended to diagnose, treat, cure or prevent any disease.
Medical practices, regulations and available product portfolios might differ from one country to another.
As a result, the medical information provided in the site which you are going to visit may not be appropriate for product use in your country.